Yesterday I got not one but two packages in the mail.
Package one: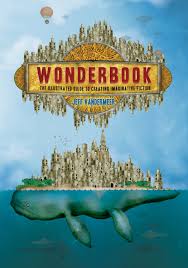 'Wonderbook: The Illustrated Guide to Creating Imaginative Fiction' by Jeff VanderMeer. This book is amazing. I obviously haven't gotten very far in it seeing as I only got it yesterday (and had to go to work and sleep in the meantime) but I treasure it already. Like a lot of new writers I have a small section of books on writing on my bookshelf but none of them take the visual approach that Wonderbook does. It's formatted like a textbook but it's far from anything you'd see in a high school chem class. Wonderbook keeps you on your toes, seeking to teach but also to challenge, gives you advice in a warm tone but with a glint in their eye like someone waiting to see if you're gullible enough to take the bait. It's fun, and I can't wait to see where it takes me next.
The other thing I got in the mail was this: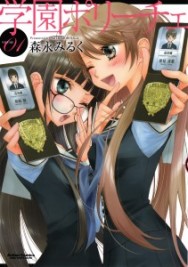 It's the Japanese edition of volume 1 of Gakuen Polizi from Milk Morinaga! This will be the third Morinaga series Seven Seas has published and I'm really proud to be editing the script for it. Seriously, it looks adorable. The plot is a shojo-ai version of 21 Jumpstreet: two female cops go undercover as high school students and fall in love with each other. Is that not the best plot for a manga ever? Do you not understand how rhetorical questions work?
I like getting mail, and yesterday was a pretty good haul. Seriously, I'm as giddy as an 11-year-old getting a letter from Hogwarts, that's how much I'm fan-girling here. But it's late now, and the stripes from my Where's Waldo? costume are starting to give me a headache, so I'm going to call it a night.